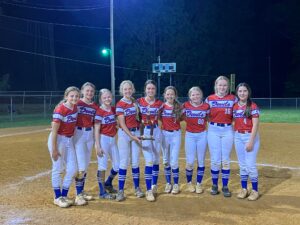 The Claiborne Devils middle school softball team went into the post season tournament as the number one seed. After the bye, Claiborne defeated Cumberland Gap's TS Warriors 12-0 in the semi-final. They advanced to play Clinton who they had defeated four times during the regular season but this time they fell 6-1.
The TNT Nutrition Players of the game was Brinkley Hollin during game one. Hollin pitched a perfect game with three innings, nine strikeouts and went 5-5 at the plate.
The TNT Nutrition Player of the Game for game two against Clinton was Jaylen Pressnell. Pressnell had two hits at the plate.
Congratulations Hollin and Pressnell!
The Zone thanks: