The Claiborne High School Bulldogs hosted the Grainger Grizzlies, October 21, on a picture-perfect Friday night of football. Claiborne is still trying to find a consistent offense after losing two key players in the backfield and they needed to find some momentum on offense quickly against a 5-4 Grainger team. Dressed in Claiborne County High School light blue, the Bulldogs were throwing it back to the days of the Blue Devils.

Grainger scored first at the 10:37 mark and following the point after try led 7-0. The Bulldogs with a new starting quarterback, Isaac Daniels, went four and out on their opening drive.
Grainger scored again at 6:28 on a tough run up the middle and after the point after was good, led 14-0.
The Bulldogs were driving with Daniels and Zay Gerrells until the drive ended with a turnover.
One play later the Grizzlies scored again, this time on a long pass play making the score 21-0.
The Bulldogs next drive lasted one play. After Grainger intercepted the Bulldogs pass, they were driving when the first quarter ended, 21-0.

The first play of the second quarter was a fourth Grizzly touchdown, 28-0.
The next Bulldogs drive was moving down the field once again with Gerrells and Daniels and then the turnover bug bit them again setting up Grainger near midfield. With 7:02 left in the first half Grainger scored their fifth, 35-0.
Another turnover happened for the Bulldogs on the first play of the drive, but Grainger had an unsportsmanlike penalty that backed them up on their side of the fifty. The Grizzlies took several minutes to score and with 50 seconds left in the half the score was 42-0. The Bulldogs had two plays before the half ended 42-0. Both high school bands performed at the half.

Gerrells finally found the endzone to start the second half and following the point after the score was 42-7 and that was the score after three quarters.

Claiborne had a defensive stand and then powered the ball down into the Grizzlies 10-yard line but put the ball on the ground again. Grainger had the ball, but a penalty put them even further in the hole and they eventually turned the ball over on downs to the Bulldogs. Claiborne almost scored on their final drive of the game but fumbled their last chance away and that basically was the end of the game with Grainger winning 42-7. Next up for the Bulldogs will be a huge rivalry game against Cumberland Gap. 
Photos by AE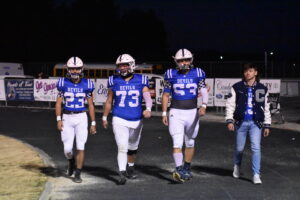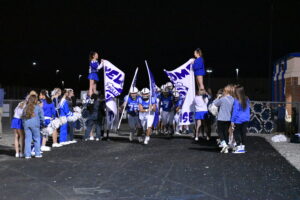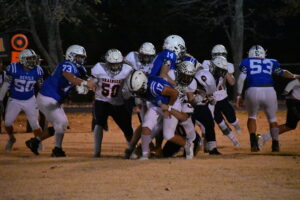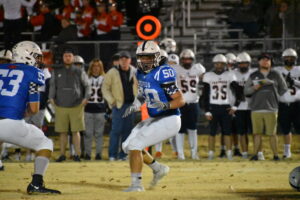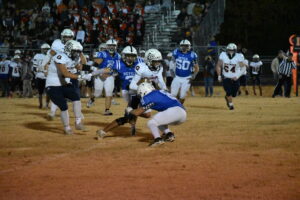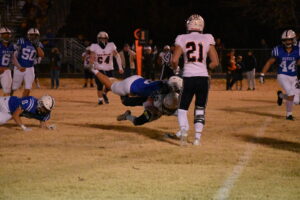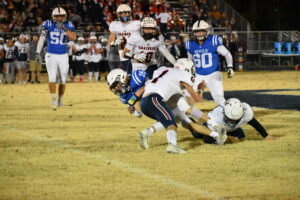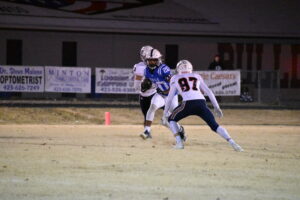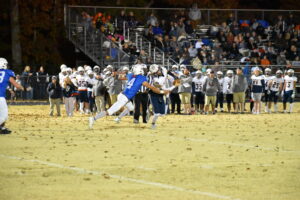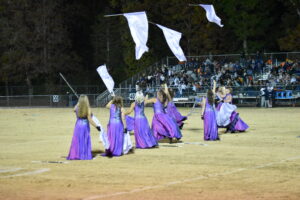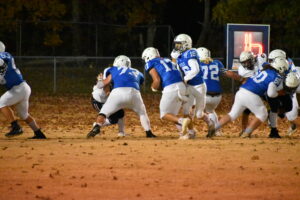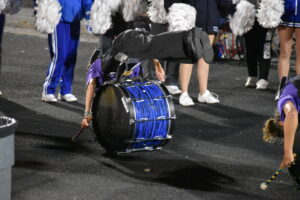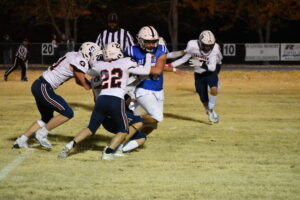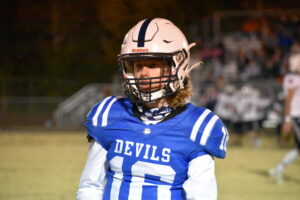 The Zone is powered by: