Congratulations to The Zone's Spring Athletes of the Year, presented by Stay & Play Doggie Daycare and Boarding LLC.
There were several worthy candidates from both county high schools, and these were the ones that had the stats that shined just a bit brighter.
Cumberland Gap Spring Athletes of the Year are Kerry Dixon and Owen Stallworth. Claiborne High Spring Athletes of the Year were Emma Myatt and it was a split for the boys, Eli England and Tyrell Miles.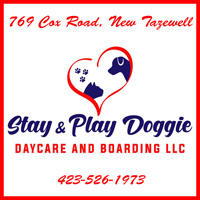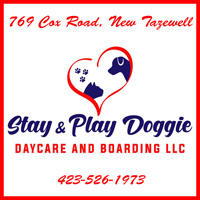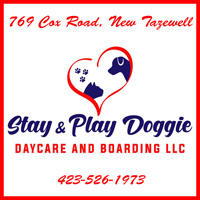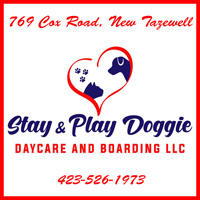 The Cumberland Gap Girl's Athlete of the Year was Senior, Kerry Dixon. On the softball diamond she hit .500 exactly, had six homeruns and had 25 RBI. She excelled in the circle as well, Dixon struck out 150, and had a 2.5 ERA. For her great career, she struck out 400. Congratulations Kerry!
The Cumberland Gap boy's selection was Junior, Owen Stallworth. Stallworth kicked in an outstanding 33 goals on the season and had two assists. As he succeeded, so did the Panthers. Congratulations Owen!
The Claiborne High School girl's selection was Emma Myatt. Myatt was a Senior, softball player with the Lady Bulldogs and was excellent no matter in the circle or at the plate. In the circle, Myatt pitched 58 innings and had 101 strikeouts. At the plate she had .519 average and hit three home runs. Congratulations Emma!
The Claiborne High School boy's spring co-athletes of the year were Eli England and Tyrell Miles. Junior, Eli England continued his great tennis play by going undefeated in regular season matches for the third consecutive year. He won the district tournament but had to pull out of a certain win on the way to state due to a medical condition. Congratulations Eli!
Equally impressive was Junior, Tyrell Miles. Tyrell improved each meet with the Bulldogs and broke a few school records along the way. He went to state after placing first in the triple jump at sectionals and qualified in long jump as well. Miles did not disappoint as he led the triple jump until the very last jump of the meet, finishing second. In the long jump, miles finished third. Miles is one of many reasons that CHS needs to host a yearly track meet. Congratulations Tyrell!
As usual, The Zone cannot do what we do without our great partners. Please thank the businesses that support the youth in our community. Thank you marketing partners for your gracious help in supplying this recognition.